Menu
HANDCRAFTED ITALIAN CUISINE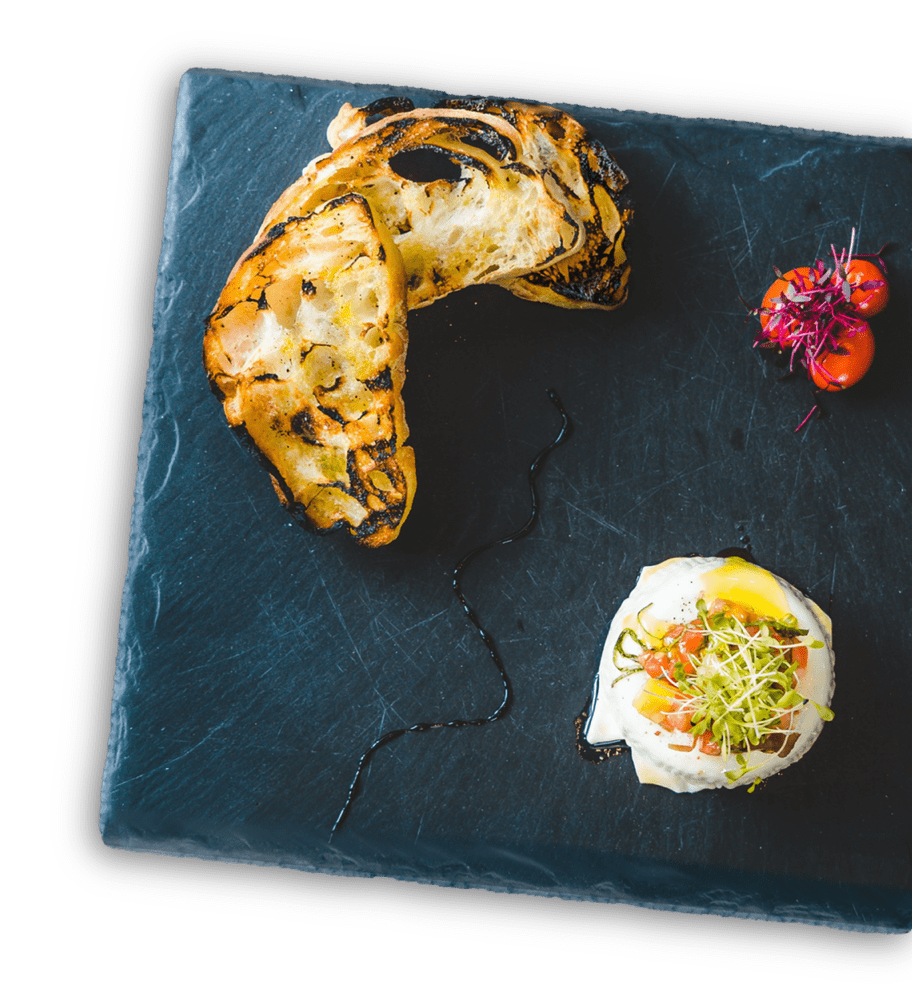 Antipasti
F I R S T   B I T E S  ,  F I R S T  D E L I G H T S
COZZE – Skillet Roasted Mussels, Lemon Butter 17
PROSCIUTTO di PARMA – 24 Month Aged Prosciutto, Parmigiano Rosemary Zucchini Frittelle 19​
CARCIOFI – Grilled Artichokes, Lemon Caper Aioli, Sea Salt, DeCarlo Extra Virgin Olive Oil 17
*CARPACCIO – Prime NY Strip, Parmigiano, Crispy Garlic, Truffle Aioli, Micro Greens 20
FRITTO MISTO – Crispy Calamari, Shrimp, Catch of the Day, Shishito Peppers, Fennel, Olives, Lemon, Harissa Aioli 21
HOUSEMADE BURRATA – Sun Dried Tomato Pesto, Tomato Crudaiola, Crispy Prosciutto, Grilled Ciabatta 17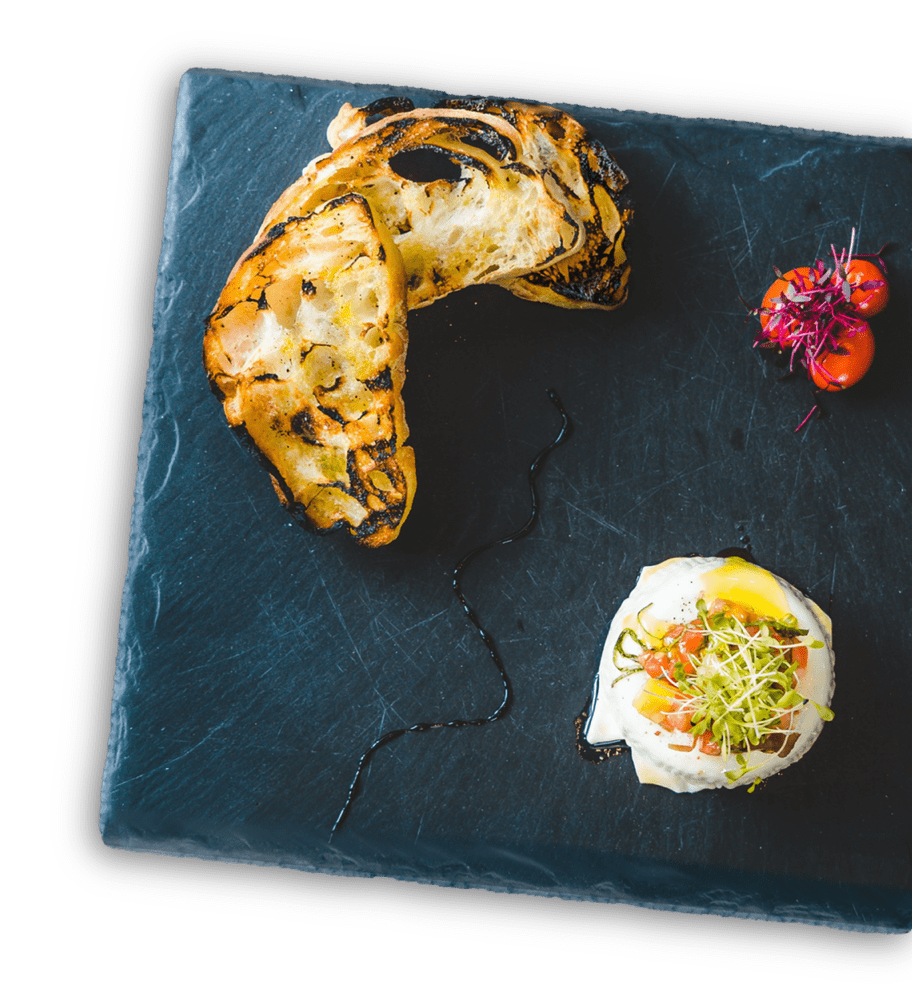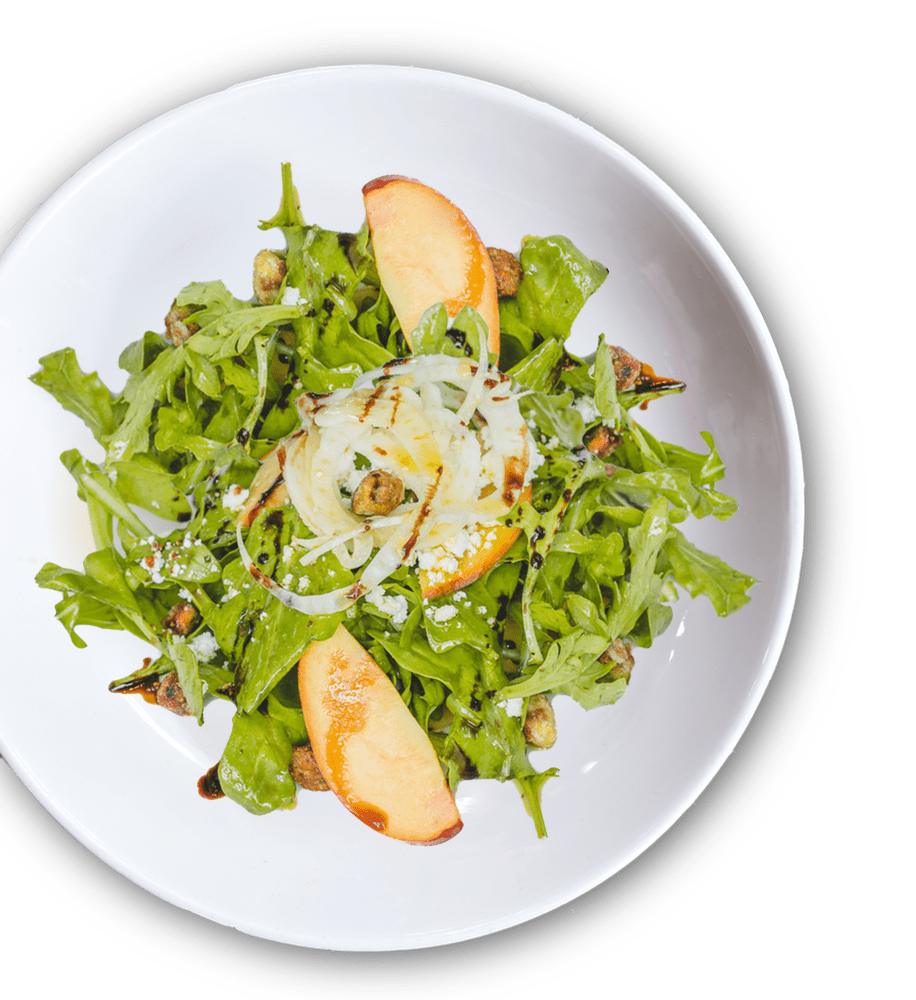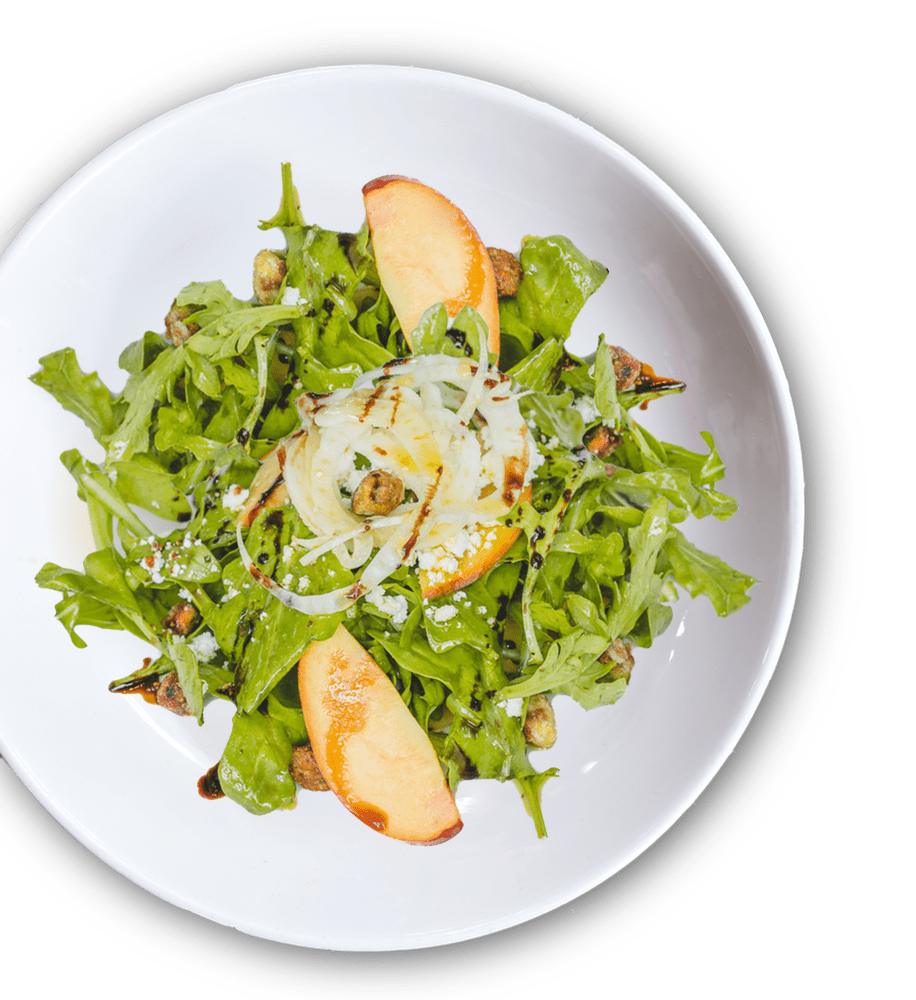 Insalate
C R I S P  A N D  R E F R E S H I N G  S A L A D S
RUCOLA – Baby Arugula, Pomegranates, Goat Cheese, Shaved Fennel, Candied Pistachios, Lemon Vinaigrette 15
MISTA – Mixed Greens, Cherry Tomatoes, Red Onions, Red Wine Vinaigrette, Parmesan 13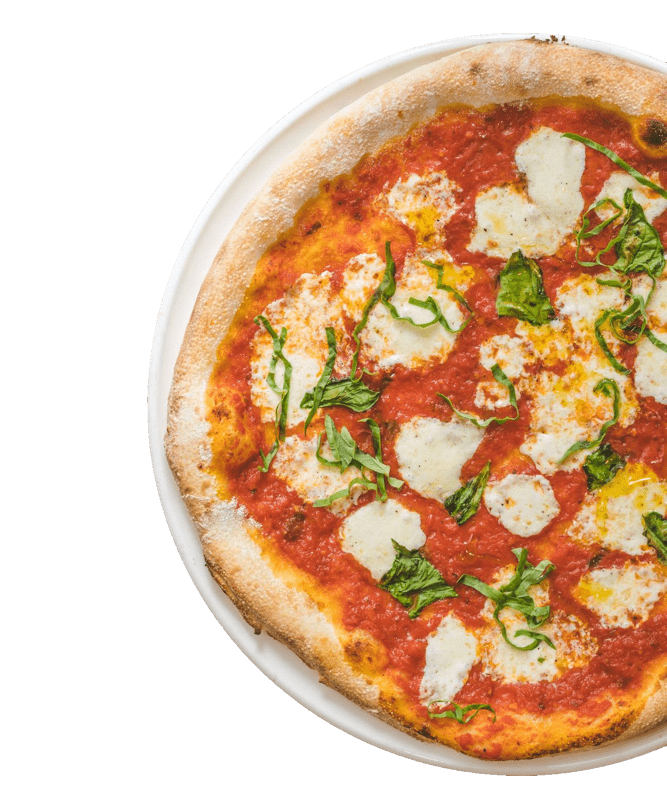 Pizze
H A N D – T O S S E D  A N D  B R I C K O V E N  B A K E D
MARGHERITA – Fresh Basil, Marinara, House Stretched Mozzarella 18
FUNGHI – Wild Mushrooms, Arugula, Mozzarella, Shaved Parmigiano, Truffle Oil 21
SALSICCIA – Housemade Sausage, Red Bell Peppers, Mozzarella, Chili Oil, Rapini Pesto, Marinara 20
BIANCO – Pancetta, Speck, Fontina, Gruyére, Garlic Panna, Caramelized Onions, Fresno Peppers​21
MEDITERRANEA – Artichokes, Kalamata Olives, Pickled Onions, Pepperoncinis, Goat Cheese, Basil Pesto 19
PERE e PROSCIUTTO – Pears, Prosciutto di Parma, Gorgonzola, Ricotta, Mozzarella, Balsamico, Sage 21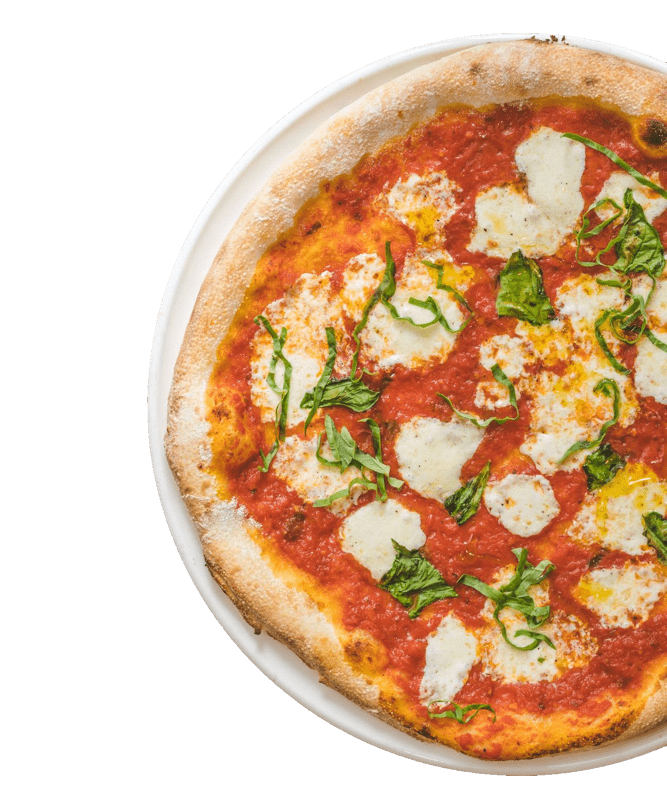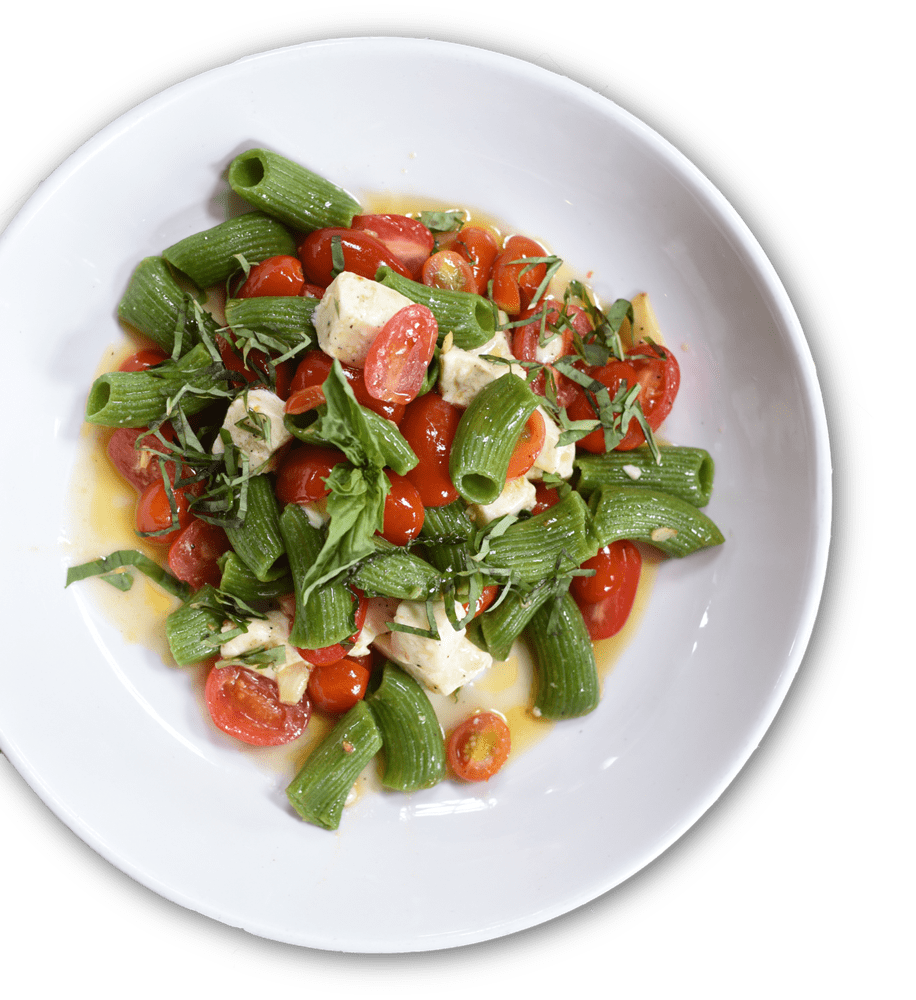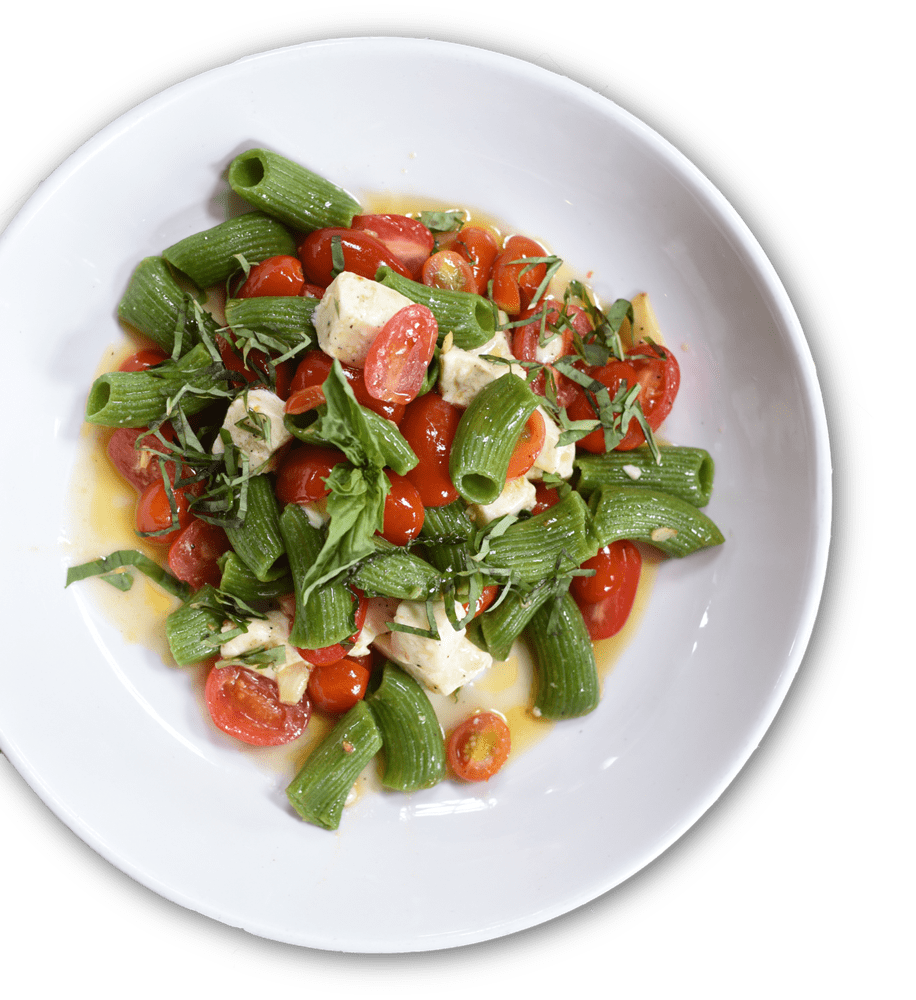 Pasta
A L L  H A N D M A D E .  A L L  I N  H O U S E .
PAPPARDELLE – Veal Meatballs, House Ricotta, Frico Chip, Marinara 30
FETTUCINE CARBONARA – Housemade Pancetta, Local Eggs, Roasted Butternut Squash, Pecorino, Black Pepper​ 29
LOBSTER RAVIOLI  – Lobster, Shrimp, Leeks, Fennel, Tarragon Brown Butter 39
LINGUINE di MARE –Gulf Shrimp, Calamari, Mussels, Fire Roasted Cherry Tomatoes, Marinara 35
RIGATONI –Spicy Smoked CO Elk Sausage, Caramelized Onions, Rapini, Pecorino, Marinara 30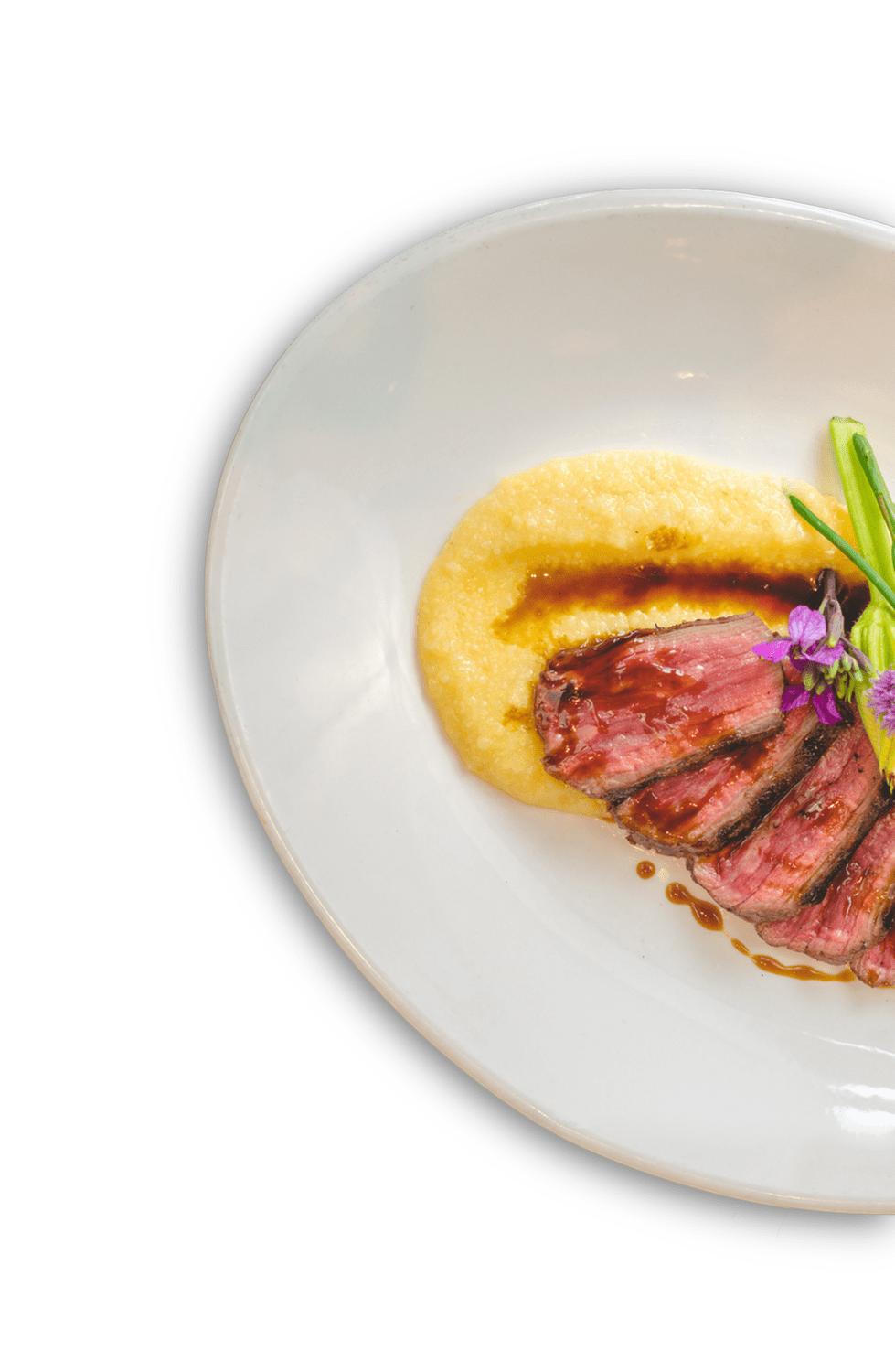 Secondi Piatti
D E L E C T A B L E  D I N N E R  P L A T E S
SCAMPI – Pacific Shrimp, Saffron Gnudi, Artichokes, Asparagus, Sweet Corn, Roasted Garlic, Lobster Butter 38
*MAIALE – Grilled Pork Chop, Grilled Peaches, Gorgonzola Panna, Toasted Hazelnuts, Brussels Sprouts 37
*TAGLIATA – Prime NY Strip, Roasted Potatoes, Arugula, Cherry Tomatoes, Parmigiano, Aged Balsamico 41
VITELLO – Veal Scallopini Milanese Parmigiano, Arugula, Crispy Artichokes, Lemon Butter 42
POLLO – All Natural Joyce Farms Roasted Chicken, Roasted Marble Potatoes, Roma Tomatoes, Olives, Zucchini 36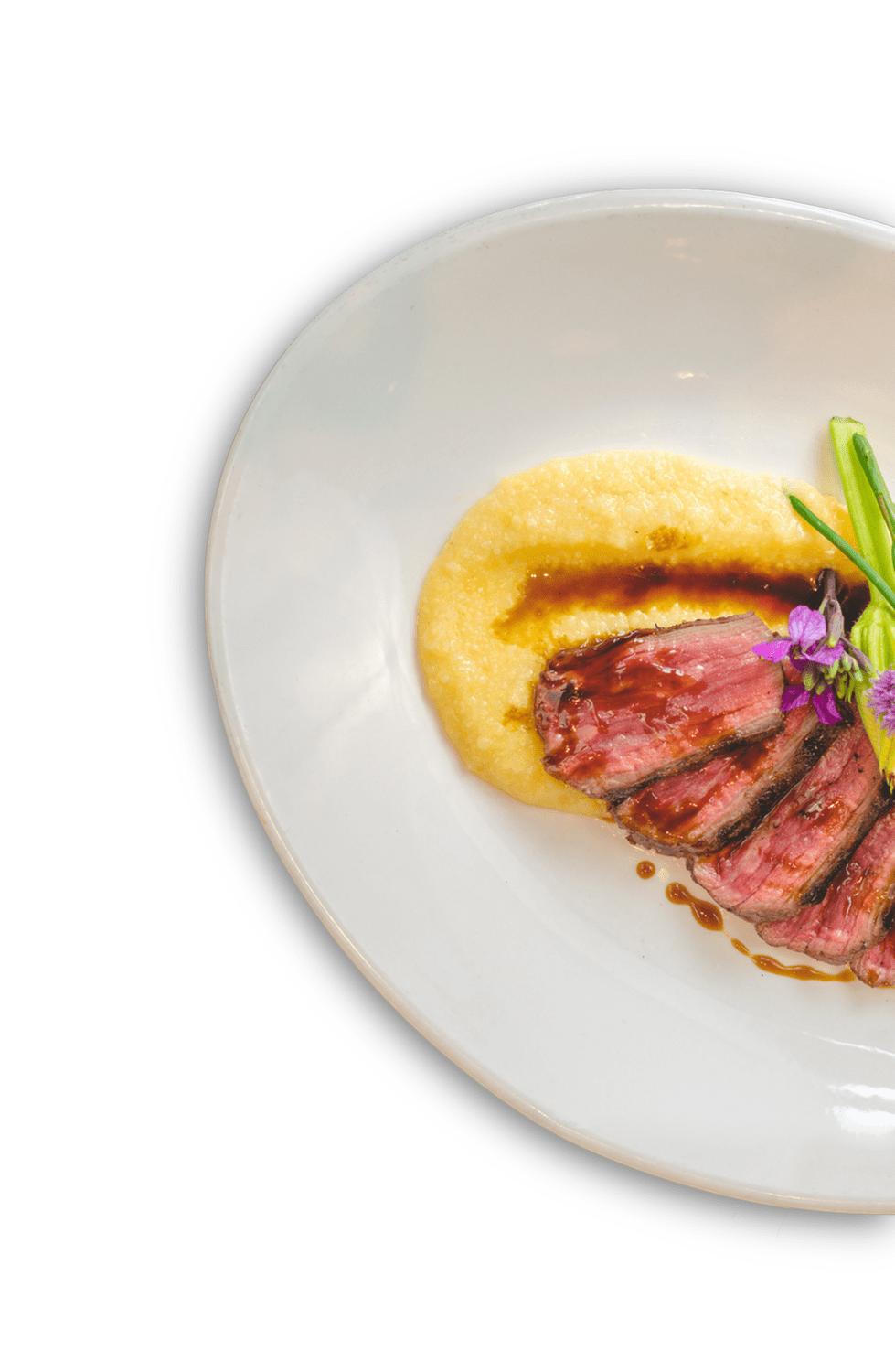 Sautéed Rapini | Crispy Artichokes | Brussels Sprouts & Pancetta | Fingerling Potatoes 10
*These items are served raw or may be prepared to order. Consuming raw or undercooked animal products may increase your risk of foodborne illness | $8 Split Plate Charge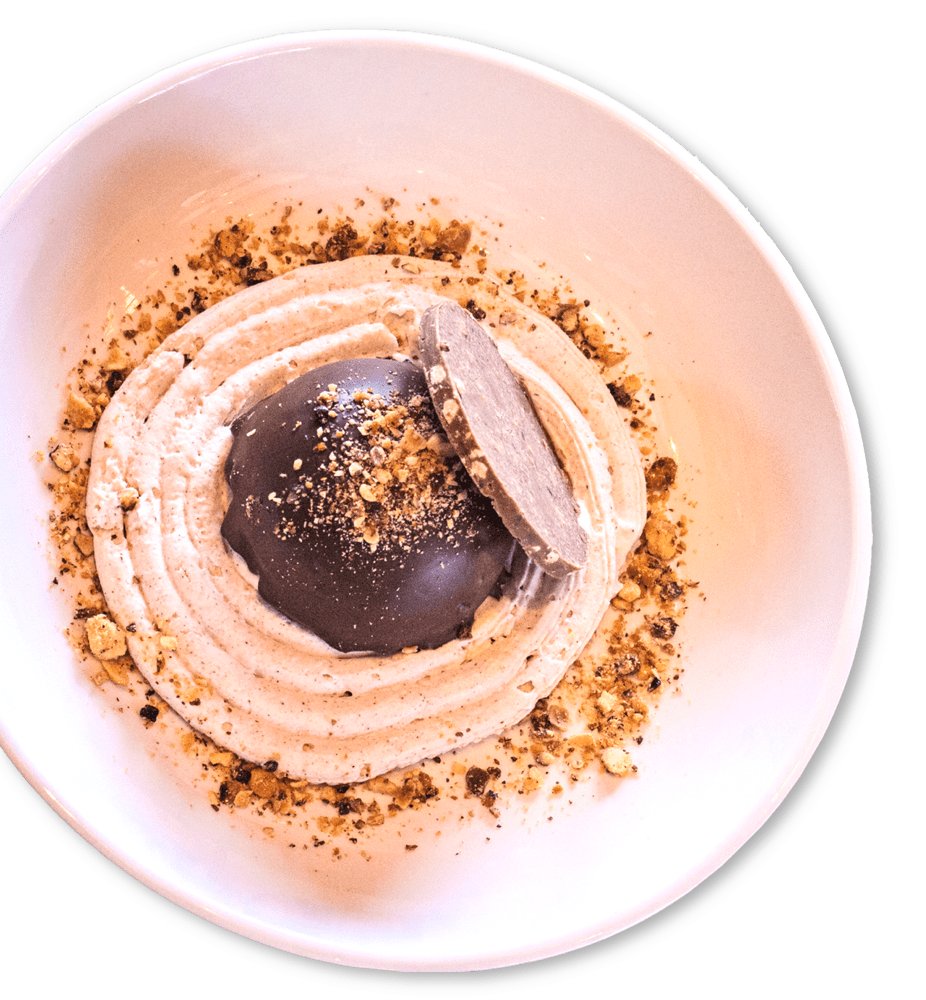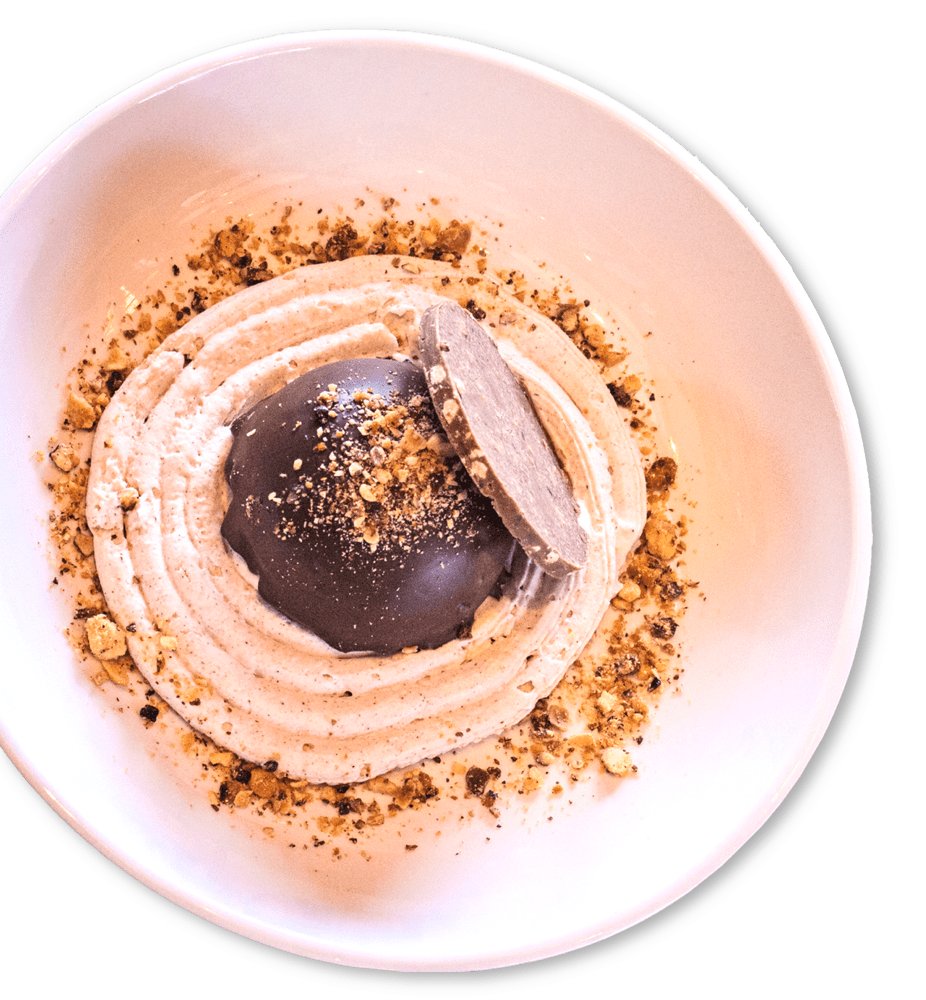 Dolci
F I N I S H  W I T H  S O M E  S W E E T S
CHOCOLATE HAZELNUT BROWN BUTTER CAKE –Vanilla Bean Gelato, Dark Chocolate Fudge, Candied Hazelnuts 9
TIRAMISU – Espresso & Rum Soaked Lady Fingers, Vanilla Mascarpone, Shortbread Cookie 9
CRÈME BRÛLÉE – Vanilla Custard, Blackberries 9
ZEPPOLLE – Housemade Ricotta & Peach Doughnuts, Sea Salt Caramel Sauce 9
GELATO – Choice of: Hazelnut Crunch, Salted Caramel, Banana Caramel, Vanilla Bean, or Chocolate $3/scoop
SORBETTO –Choice of: Blood Orange or Raspberry $3/scoop
OPEN
7 NIGHTS A WEEK 5PM - 9PM
MUSSEL MADNESS
Every Tuesday, 1/2 off Mussels
Contact Us
Let us know if you have any questions!