Menu
HANDCRAFTED ITALIAN CUISINE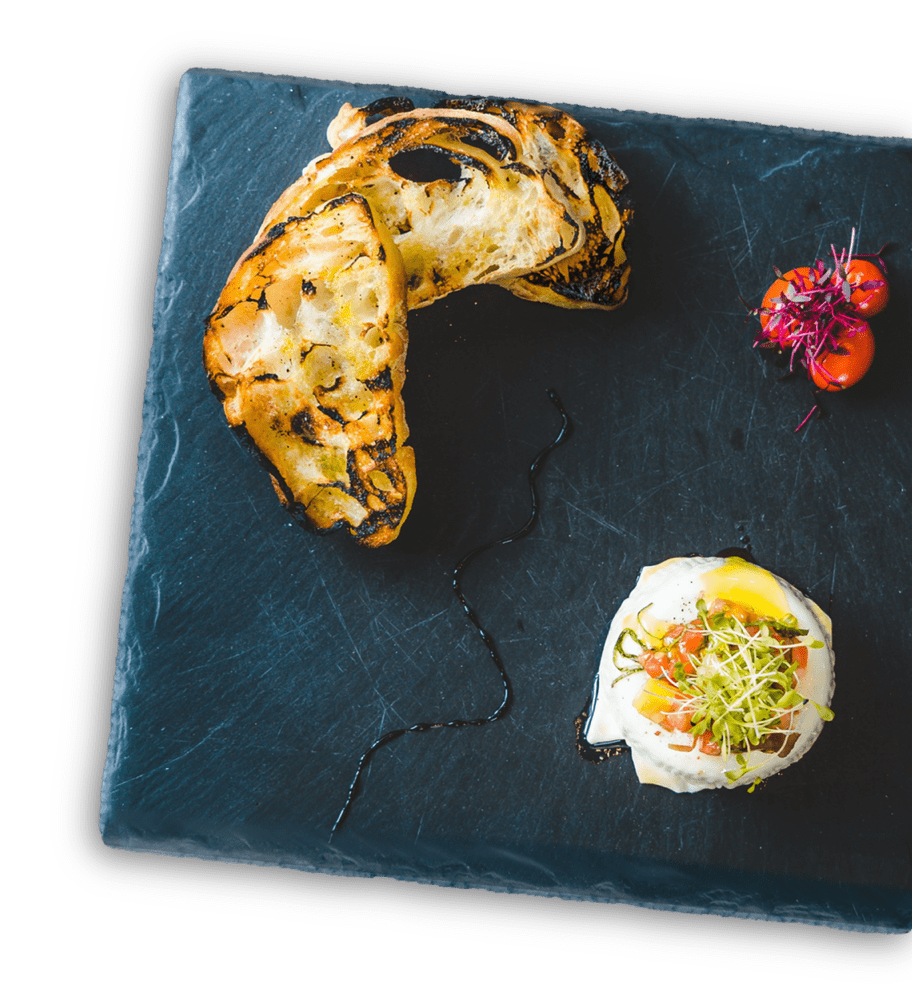 Antipasti
F I R S T   B I T E S  ,  F I R S T  D E L I G H T S
COZZE – Skillet Roasted Mussels, Lemon Butter 14
PROSCIUTTO di PARMA – 18 Month Aged Prosciutto, Tuscan Melon 15
BRESAOLA CARPACCIO – House Cured Beef, Arugula, Parmigiano, Lemon, Olive Oil 14
POLPETTE di MELANZANE – Eggplant Parmigiana Fritters, Capicola, Marinara, Fresh Basil 12
BURRATA – Housemade Cheese, Olive Oil Poached Cherry Tomatoes, Basil Pesto, Aged Balsamico, Grilled Ciabatta 13
FRITTO MISTO –Crispy Calamari, Shrimp, Scallops, Olives, Lemon, Harissa Aioli 18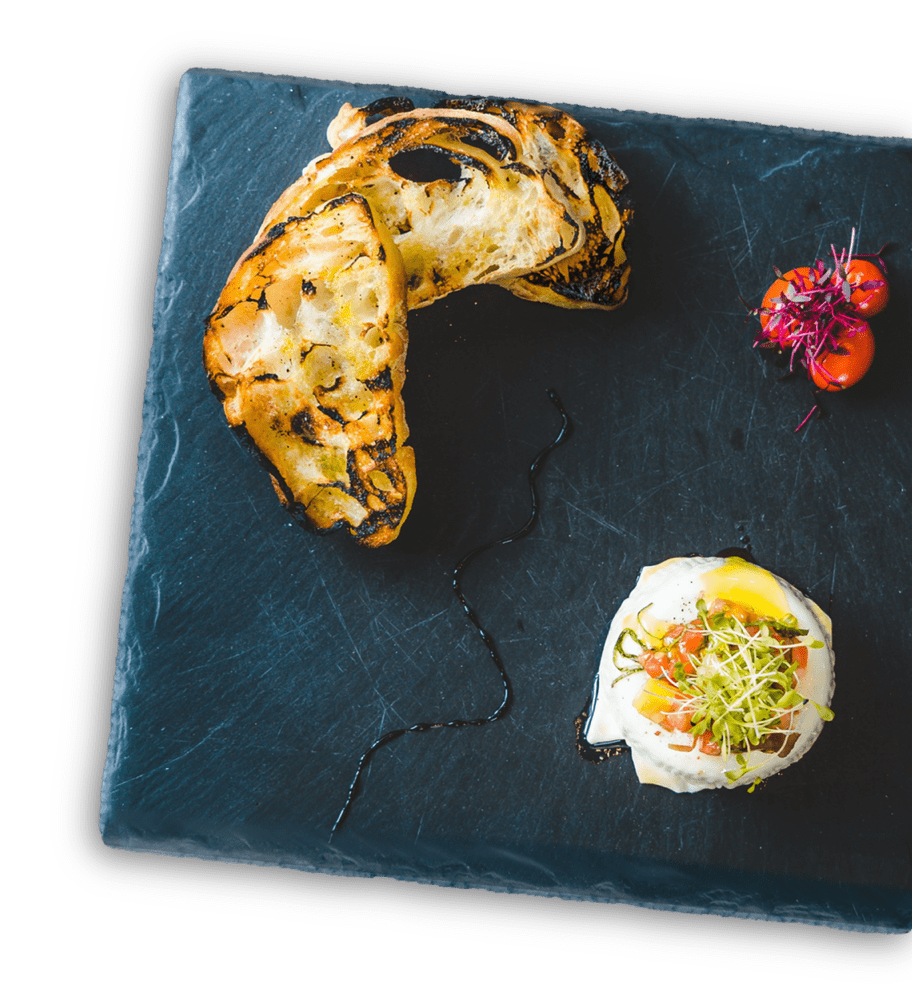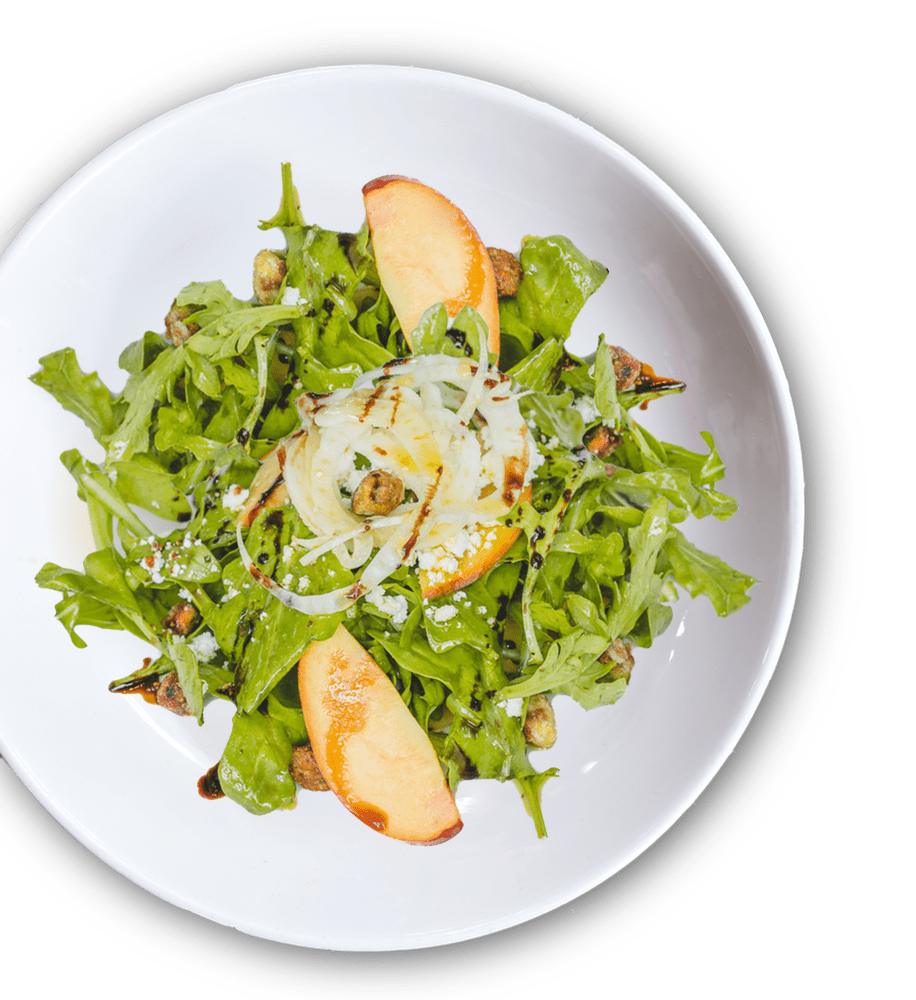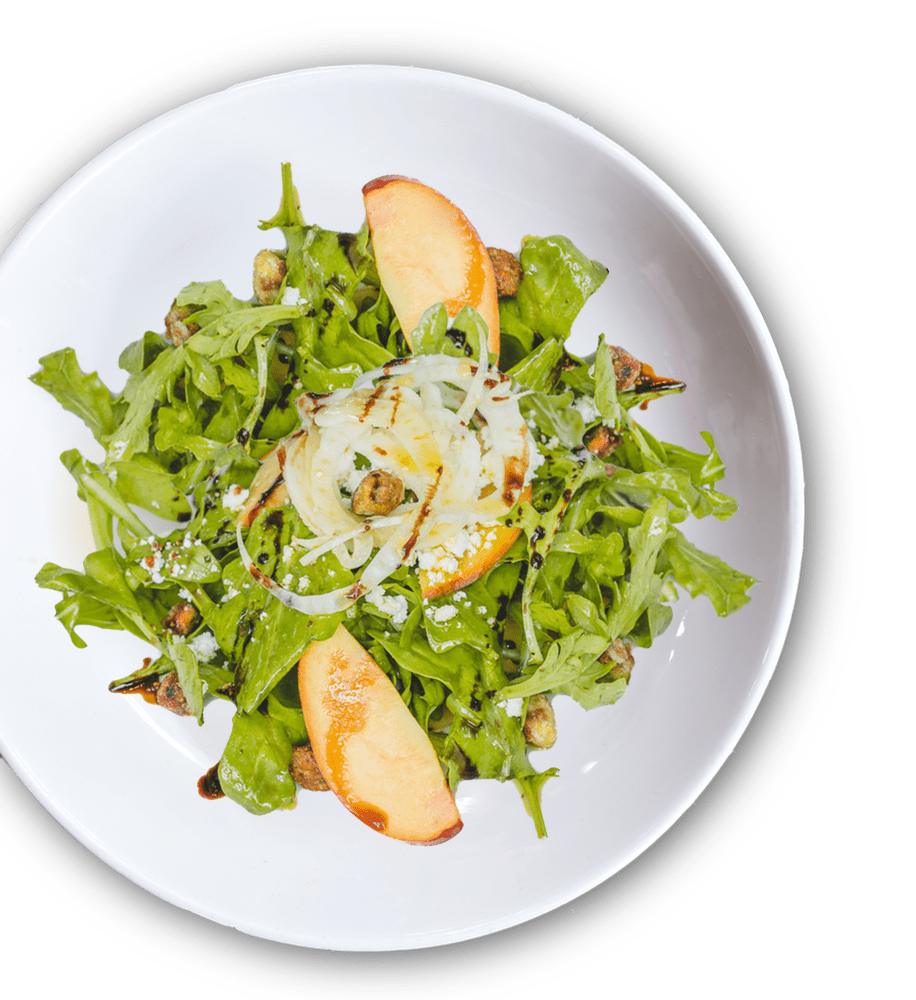 Insalate
C R I S P  A N D  R E F R E S H I N G  S A L A D S
SPINACI – Spinach, Sweet Drop Peppers, Gorgonzola Panna, Pancetta, Kalamata Balsamic Vinaigrette 11
RUCOLA – Baby Arugula, Strawberries, Goat Cheese, Shaved Fennel, Candied Pistachios, Cumin Vinaigrette 12
ORTOLANA – Grilled Portabello, Squash, Artichokes, Roasted Roma Tomatoes, Beet Vinagrette, Parmigiano, Truffle Oil 13
ASPARAGI – Grilled Asparagus, Poached Egg, Mixed Greens, Truffle Arancini, Parmigiano 13
CAPRESE – Buffalo Mozzarella, Heirloom Tomatoes, Fresh Basil, Extra Virgin Olive Oil 14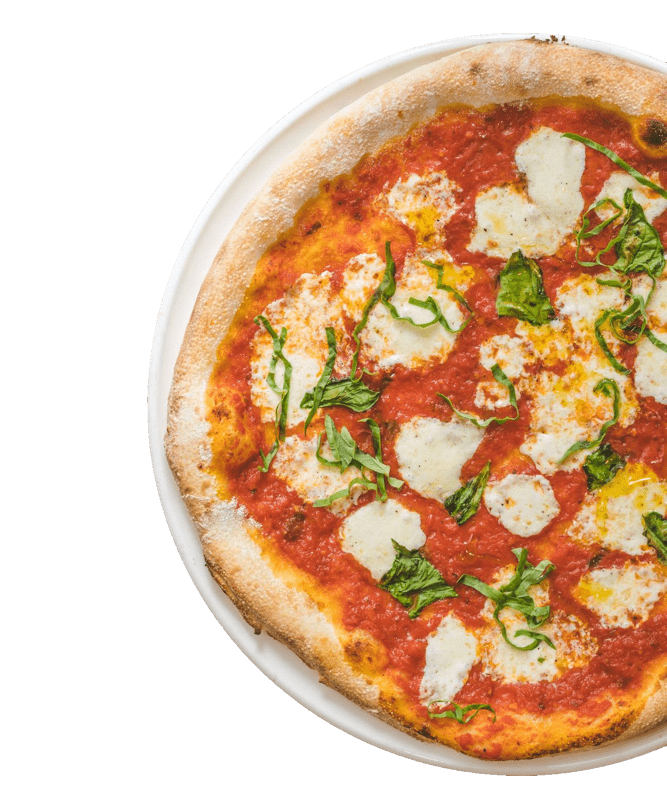 Pizze
H A N D – T O S S E D  A N D  B R I C K O V E N  B A K E D
MARGHERITA – Housemade Mozzarella, Fresh Basil, Marinara 16
FUNGHI – Wild Mushrooms, Arugula, Mozzarella, Shaved Parmigiano, Truffle Oil 19
SALSICCIA – Housemade Sausage, Artichokes, Mozzarella, Pecorino, Chili Oil, Rapini Pesto, Marinara 17
FICHI E PROSCIUTTO – Mission Figs, Prosciutto, Gorgonzola Dolce, Ricotta, Mozzarella, Sage, Balsamico 18
MAIS – Sweet Corn, Housemade Pancetta, Caramelized Onions, Lemon Paprika Mascarpone, Feta, Tarragon 18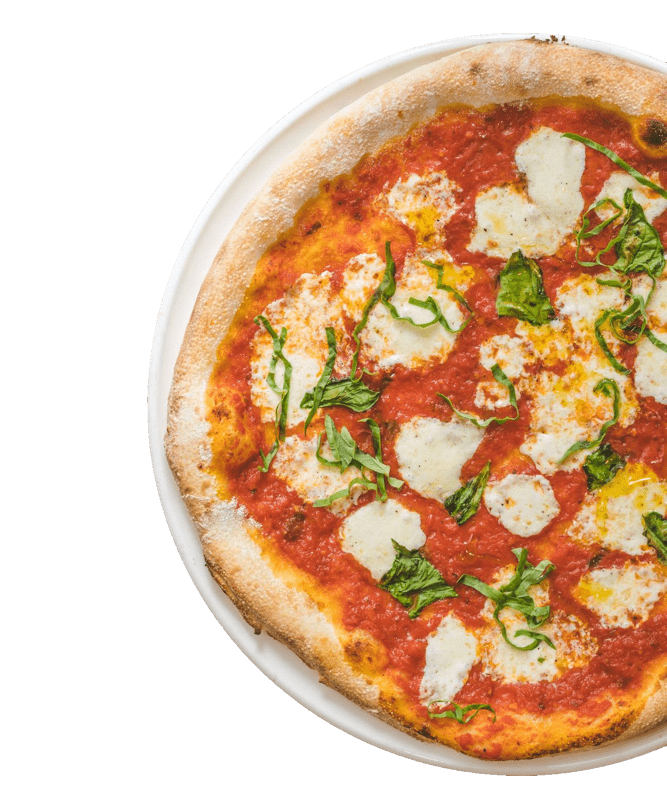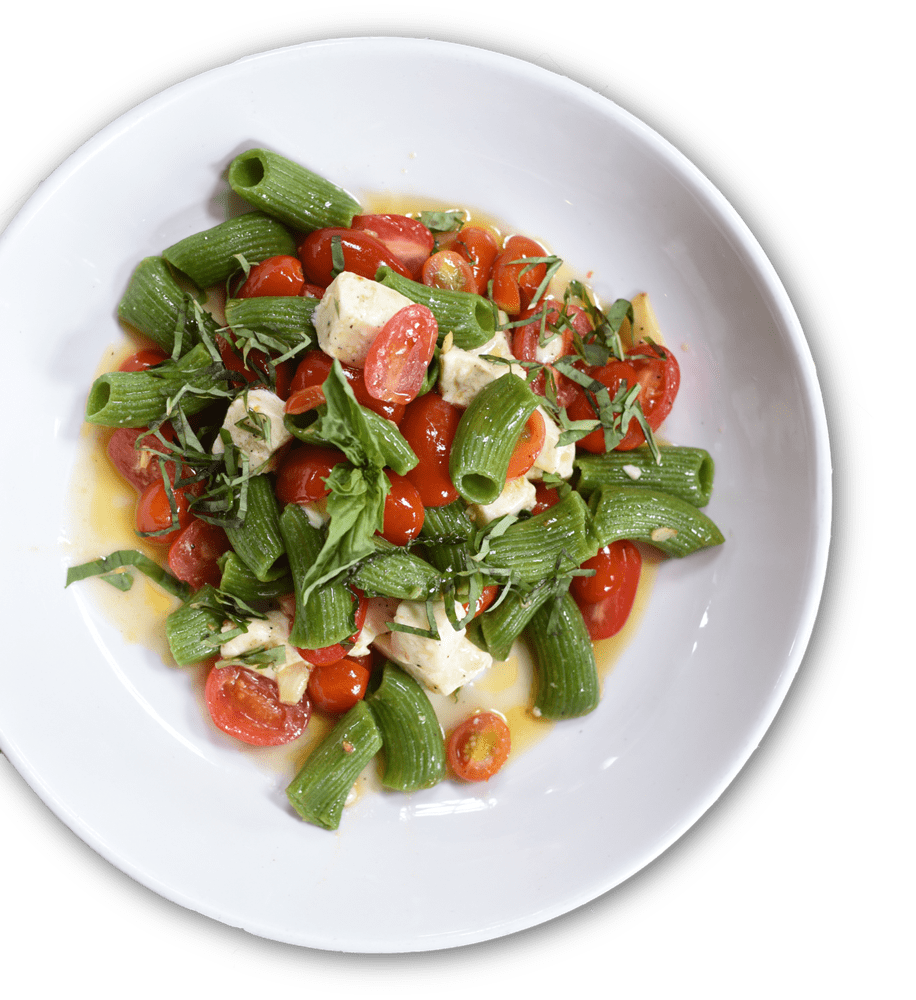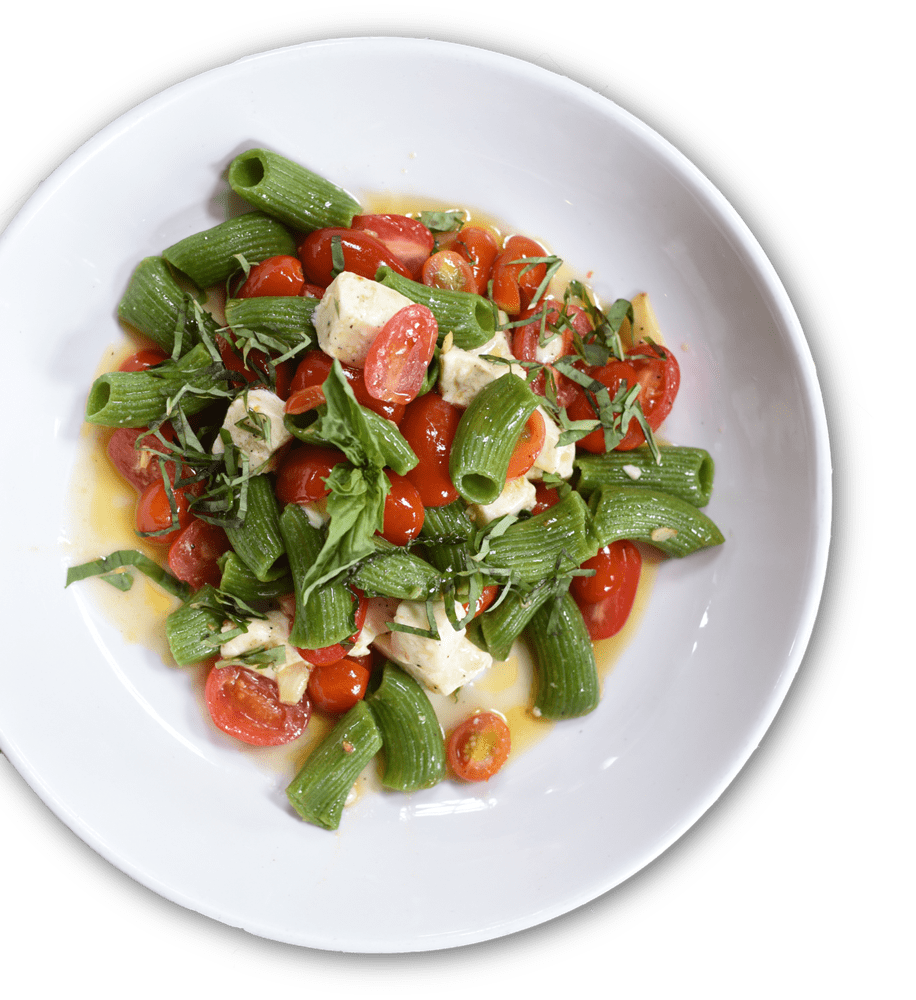 Pasta
A L L  H A N D M A D E .  A L L  I N  H O U S E .
PAPPARDELLE – Veal Meatballs, House Ricotta, Frico Chip, Marinara 26
TAGLIOLINI – Shrimp, Scallops, Mussels, Calamari, Heirloom Cherry Tomatoes, White Wine Garlic Sauce 31
FETTUCCINE – Colorado Lamb Bolognese, Lemon Fava Bean Stracciatella, Coriander Spiced Pistachios, Pecorino 27
GNOCCHI – Potato Gnocchi, Veal Bolognese, Fava Beans, Forest Mushrooms, Shaved Parmigiano 27
RIGATONI – Spicy Smoked Colorado Elk Sausage, Marinara, Caramelized Onions, Rapini, Pecorino 28
RAVIOLI – Butternut Squash & Gorgonzola Dolce Filled, Walnuts, Brown Butter, Sage 25
GNUDI – Spinach Ricotta Gnocchi, Palisade Heirloom Tomatoes, Garlic, Basil, Fresh Mozzarella, Viola Olive Oil 25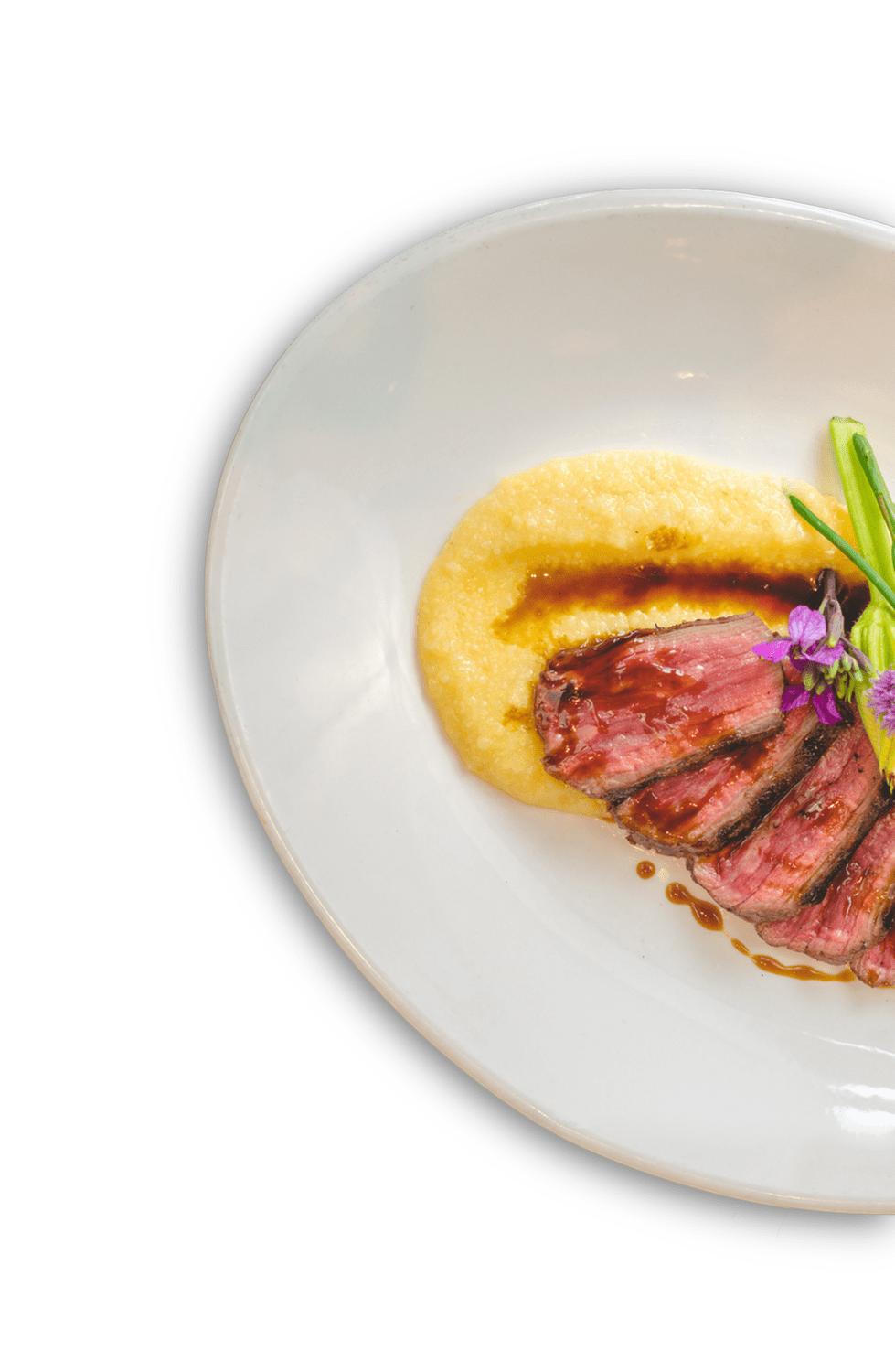 Secondi Piatti
D E L E C T A B L E  D I N N E R  P L A T E S
PESCE del GIORNO – Fish of the Day M.P.
POLLO – Colorado All Natural Roasted Chicken, Five Cheese Pasta Fritta, Sautéed Spicy Rapini 28
MAIALE – Pork Chop Milanese, Whole Grain Mustard, Pear Chutney, Brussels Sprouts & Pancetta 32
TAGLIATA – Grilled New York, Roasted Fingerling Potatoes, Arugula, Red Onions, Cherry Tomatoes, Parmigiano, Aged Balsamico 33
VITELLO – Veal Scaloppine Pizzaiola, Fresh Mozzarella, Heirloom Cherry Tomatoes, Veal Demi, Panzanella Salad 39
FILETTO –Grilled Beef Tenderloin, New Potato Hash, Pancetta, Caramalized Onions, Grilled Asparagus 39
SCAMPI – Wild Gulf Shrimp, Calabrese, Fregola Pasta, Cherry Tomatoes, CO Sweet Corn, Saffron Lemon Butter 33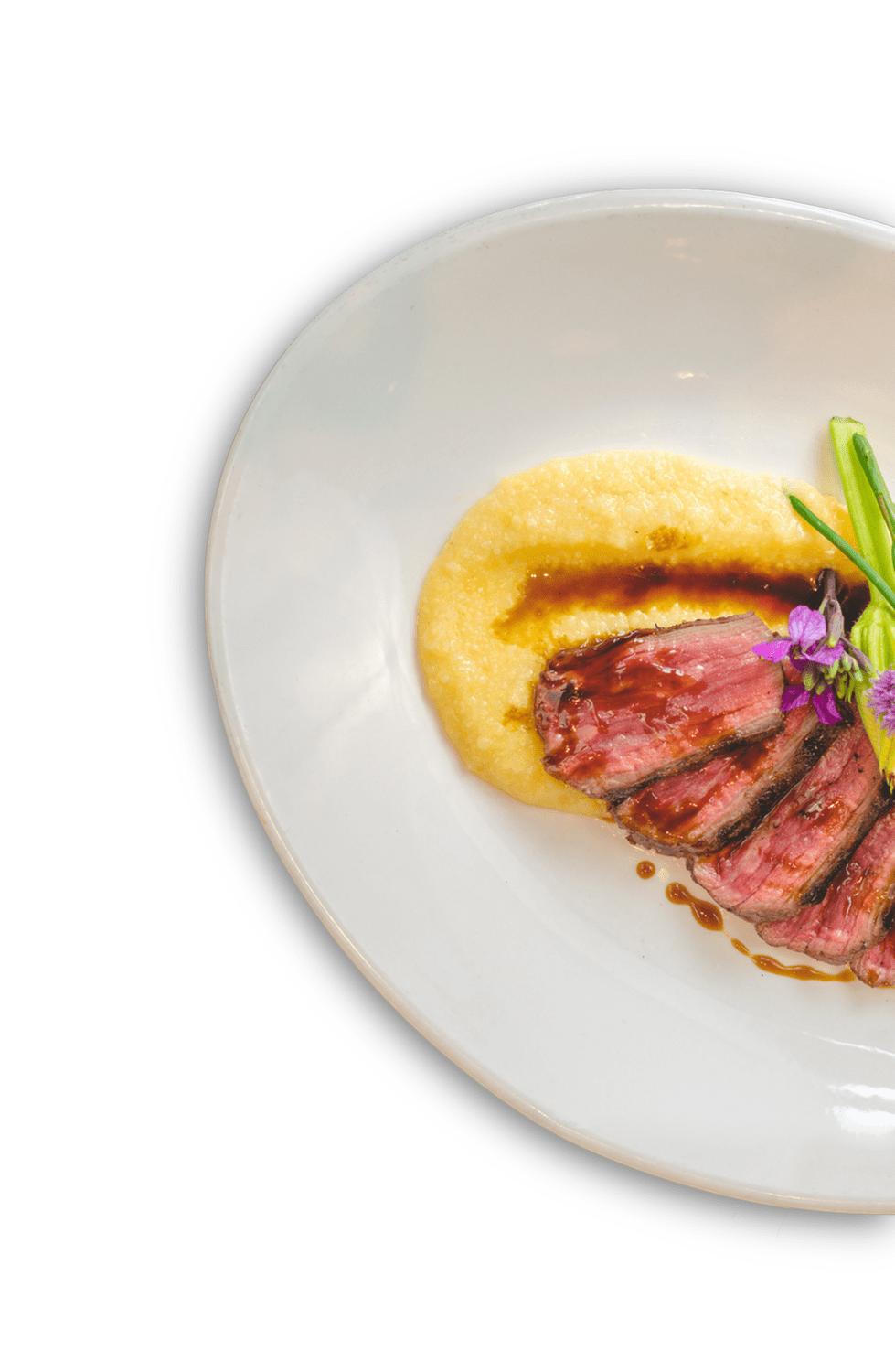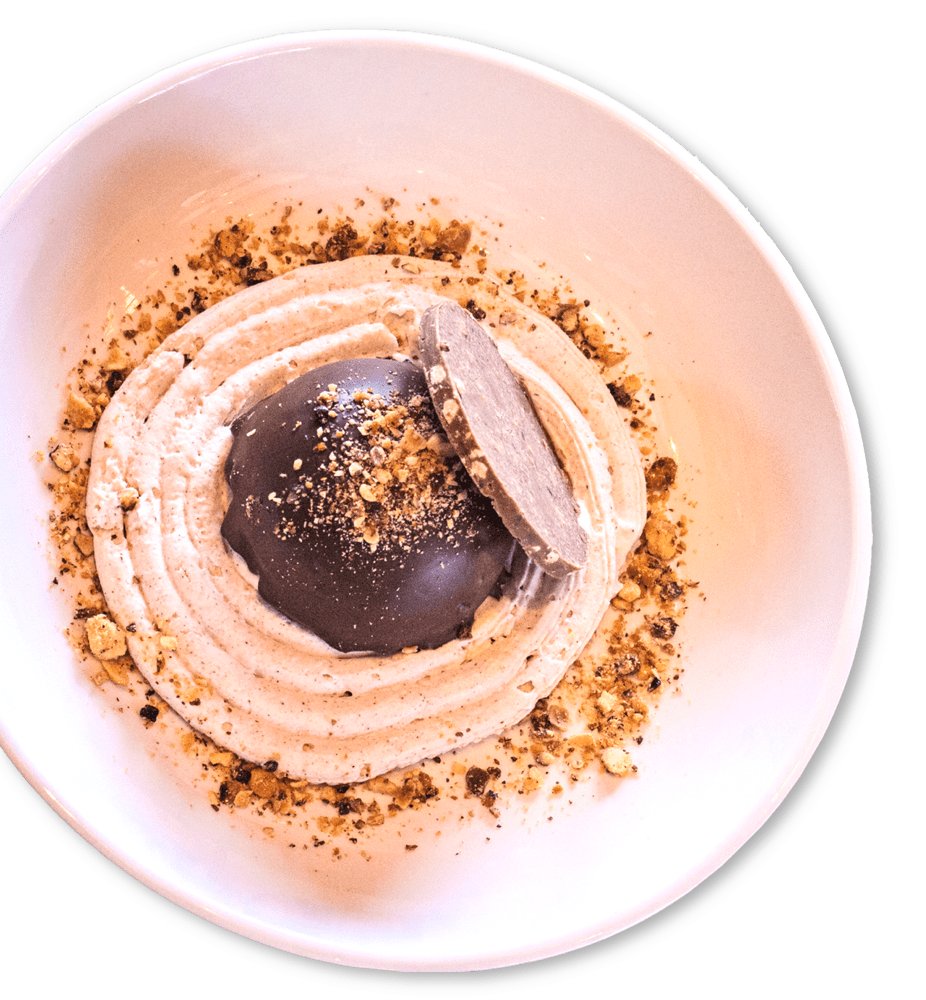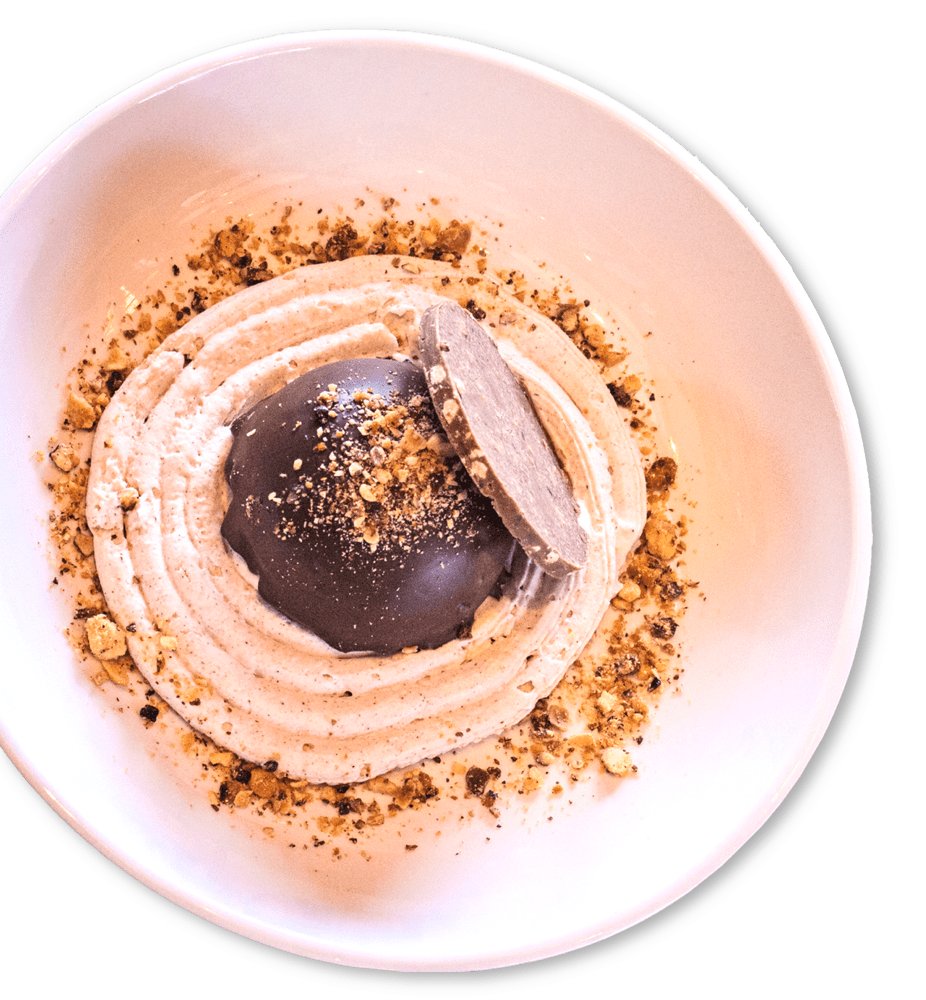 Dolci
F I N I S H  W I T H  S O M E  S W E E T S
CHOCOLATE HAZELNUT BROWN BUTTER CAKE –Vanilla Bean Gelato, Dark Chocolate Fudge, Candied Hazelnuts 9
MEZZALUNA – Housemade Raspberry Ricotta, Plantains, Mascarpone Gelato 9
PANNA COTTA – Palisade Peaches, Rhubarb Compote, Oatmeal Crumble 9
TIRAMISU – Espresso & Rum Soaked Lady Fingers, Vanilla Mascarpone, Shortbread Cookie 9
CRÈME BRÛLÉE – Vanilla Custard, Blackberries 9
GELATO – Choice of: Hazelnut Crunch, Salted Caramel, Banana Caramel, Vanilla Bean, or Chocolate $3/scoop
SORBETTO –Choice of: Passion Fruit, Blood Orange or Raspberry $3/scoop
Brussels Sprouts & Pancetta | Roasted Potatoes | Sautéed Rapini | Pasta Fritta
*Ask about our GLUTEN FREE options! Consuming raw or undercooked animal products may increase your risk of foodborne illness.
OPEN
OPEN NIGHTLY TUESDAY THROUGH SUNDAY AT 5PM  CLOSED ON MONDAYS
HAPPY HOUR
5:00-6:30PM in the bar & lounge
MUSSEL MADNESS
Every Tuesday, 1/2 off Mussels
OFF-SEASON SPECIAL*

2 Courses for $33 or 3 Courses for $38 on Selected Menu Items
+ 25% off select bottles of wine!
*Sorry, offer not valid with to-go orders
Contact Us
Let us know how we can be of service!